POPPING THIS WEEK!
BEN & HAIRY
Are you ready for the Yeti? When Ben decides to bring his beastly buddy to work, it could be a monstrous disaster. Instead...well, check out this new animated series from Banzai Films and see what the fuzz is all about!
Click here to see their HAIRY adventures!
NEW THIS WEEK!
LIFE ON THE BREAD CRUMB
It's a great big world out there, but this one is the tiniest ever. Who knew there was life on a bread crumb? Don't miss the crazy stop motion/live action hybrid about a microscopic world of magic and mayhem, brought to you by New Zealand's Fergus + Kenah Waveform. This is one new show that will never go stale!
SHORT OF THE WEEK!
GHOST BOY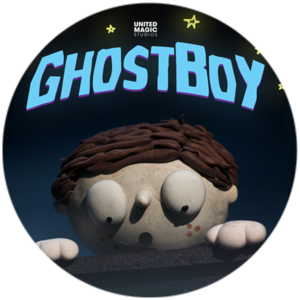 When John Alfie moved into his new house, he KNEW something strange lived upstairs. Broken floorboards, an evil rag doll, a mysterious chest...what did it all mean? Join Alfie on his spooky adventure to discover the supernatural secret that will change his life forever, in this stop-motion short film by United Magic Studios. Warning: you may turn ghost white after watching this film!
Creatures, and monsters, and ghosts, oh my!
FROM OUR YOUTUBE CHANNEL!
batteryPOP BEST OF PLAYLIST
Our best of playlist is here to get you singing, dancing, and thinking all things batteryPOP! Featuring some of our favorite kindie rock videos from The Not-Its and Danny Weinkauf, dazzling card tricks from Spellz, math-tastic game show from Brain Zapped, Lego Marvel Avengers from Brick Films, and so much more!
GET EXCITED FOR THE BEST OF PLAYLIST AND SUBSCRIBE TO OUR YOUTUBE CHANNEL!
KIDS NEWS OF THE WEEK!
THE POP-ULAR CHANNEL IS HERE
Pop on over to batteryPOP for the POP-ular channel, featuring some of our favorite short films, tutorials, and live hauls. Catch DC Comics, karaoke for kids, the LoliRock girls, Minecraft, and Kidfluencers like Tiana Hearts and Tristin & Tyler, this channel will help you keep up with some of batteryPOP's finest creators!