New This Week: THE SUPERUSERS
Explore the fastest growing computer operating system and learn the commands to master it! The superusers once again prove that boolean logic triumphs over absurdity, so join them now to get in command of computer commands! Check them out HERE!
New This Week: DAISY'S WEB DEVELOPMENT DIARY
Daisy the Fox has started a video blog about how to build a website using HTML. Daisy will teach you how to add bountiful buttons, GIFS galore, and lavish links! Get your sights on a website by watching HERE!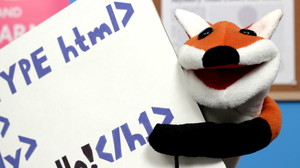 Short of the Week: MOLLY POP
It's a code purple-- a mathlete's in distress! Can Molly help Algebra Alice get a chance to try out for the cheerleading squad? Find out HERE!
Kids' News: HOW TO TRAIN YOUR DRAGON TO WIN A GOLDEN GLOBE
Yesterday, How To Train Your Dragon 2 won Best Animated Film at the Golden Globes, beating out Big Hero 6 and The Lego Movie. The award has only existed since 2006, and the film joins the ranks of previous winners like Frozen and WALL-E.
This Week's Trivia: What company started out focusing on computer hardware intended for medical and government use?
Last Week's Trivia: What author/illustrator duo met each other while taking out the trash?
Answer: Norton Juster and Jules Feiffer, the author/illustrator team behind The Phantom Tollbooth!