New This Week: ROCKNOCEROS
Meet Coach, Williebob, and Boogie Bennie: a trio of best friends that make up the Kindie Rock band Rocknoceros! Celebrating their 10th year together, they are releasing a brand new album, and you can catch their animated music videos on batteryPOP!

Click here to rock with Rocknoceros!
Popping This Week: TWINKLE TOES
It's their time to shine! Meet Twinkle Toes, Sporty Shorty, Poppy, Olivia, and Walter- BFFs with a mission to light up the world with big dreams, bright fashions, and twinklin' shoes, of course!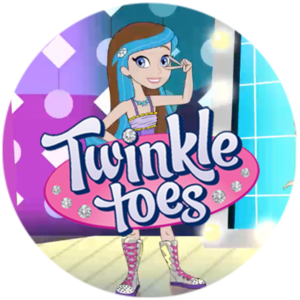 From Our YouTube Channel: LIMON AND OLI
Cartoon comedy's gone to the birds! Limon & Oli, from the popular Turkish comic strip Sizinkiler by Salih Memecan, are a breakout hit on Disney Jr across Europe, and you can catch the original cartoon shorts NOW at YouTube.com/batteryPOP! From Donald Duck to Woody Woodpecker, Limon & Oli continue the great tradition of birds gone haywire! Please to SUBSCRIBE to our channel!
Short of the Week: ADVENTURES OF OWEN
Anyone with a love of animation can relate to Owen. If things aren't going well in the real world, he knows a world of action, excitement and confidence is only a pencil sketch away. Don't miss this incredible short film for kids from film maker David Cadiz!
CLICK HERE!
Kids Trivia
This Week's Trivia: Who was created by Gepetto the woodcarver?
Last Week's Trivia: What is the only state with a one syllable name?
Answer: Maine